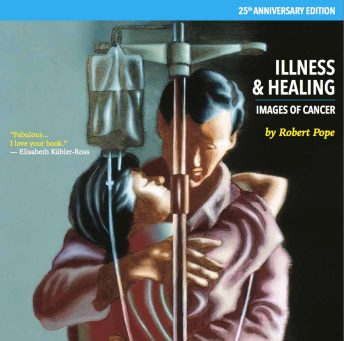 The Robert Pope Foundation fosters art, education and community health initiatives in an effort to celebrate life and enhance well-being, health and healing at all stages of living.

Our focus on art, education and health in Nova Scotia is implemented through actions aligned with the memory of artist, Robert Pope (1956 – 1992).
"Art is powerful preventive medicine. Looking at a picture is like walking through an endless series of doors, with each succeeding door leading us deeper and deeper into a rich experience. This journey stimulates our minds, our emotions, our souls; it makes us more alive. Ultimately the esthetic experience heals us and makes us whole."
–    Robert Pope, Illness and Healing, Images of Cancer, 1991.